How to vote
The voter will receive a unique voting code per email. They can enter the voting code on the website. The link to the website will be in the email as well.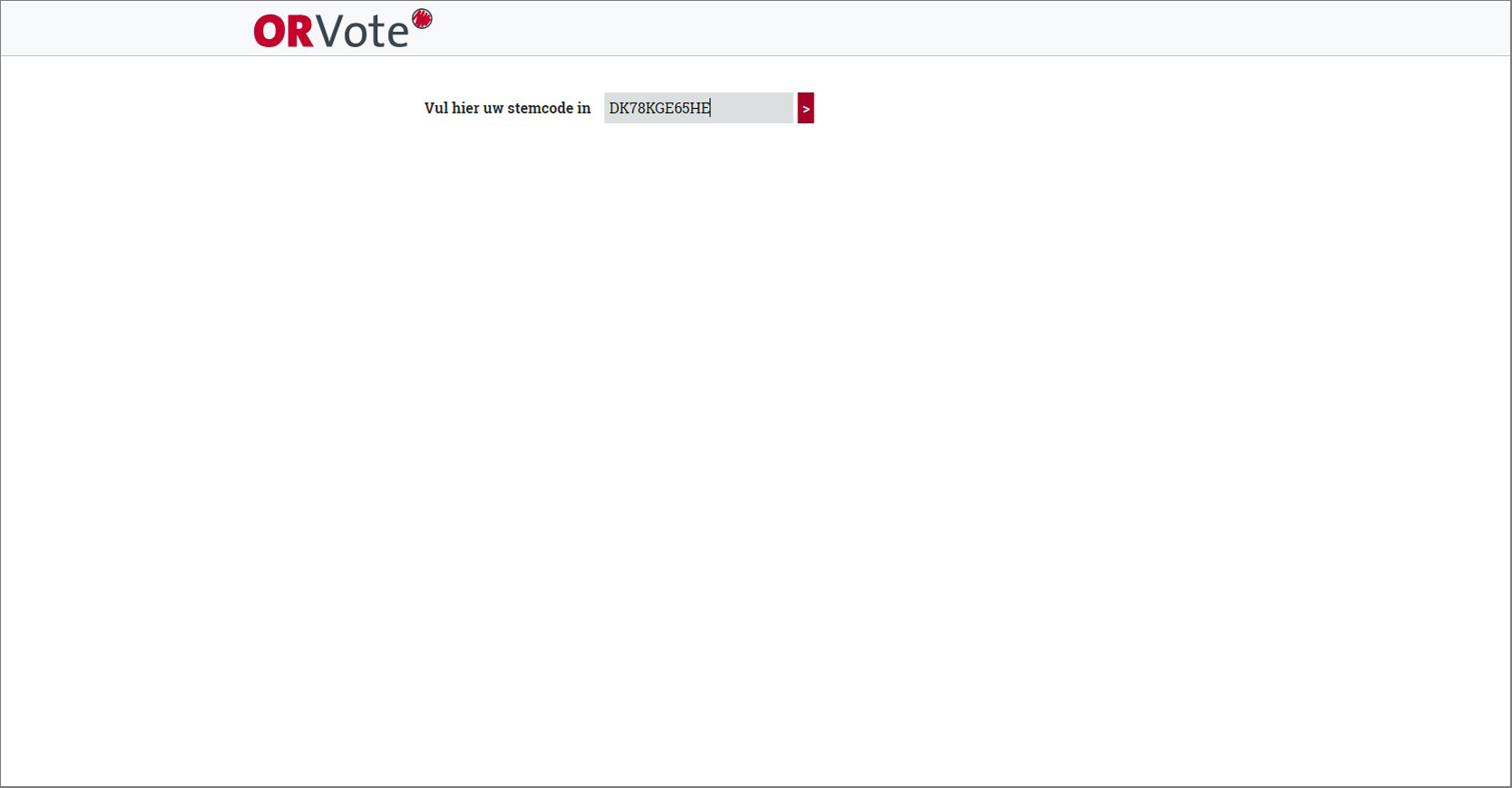 On the next screen voters can see all the elections that are available to them. It is possible to see multible elections, for example for different electorial groups.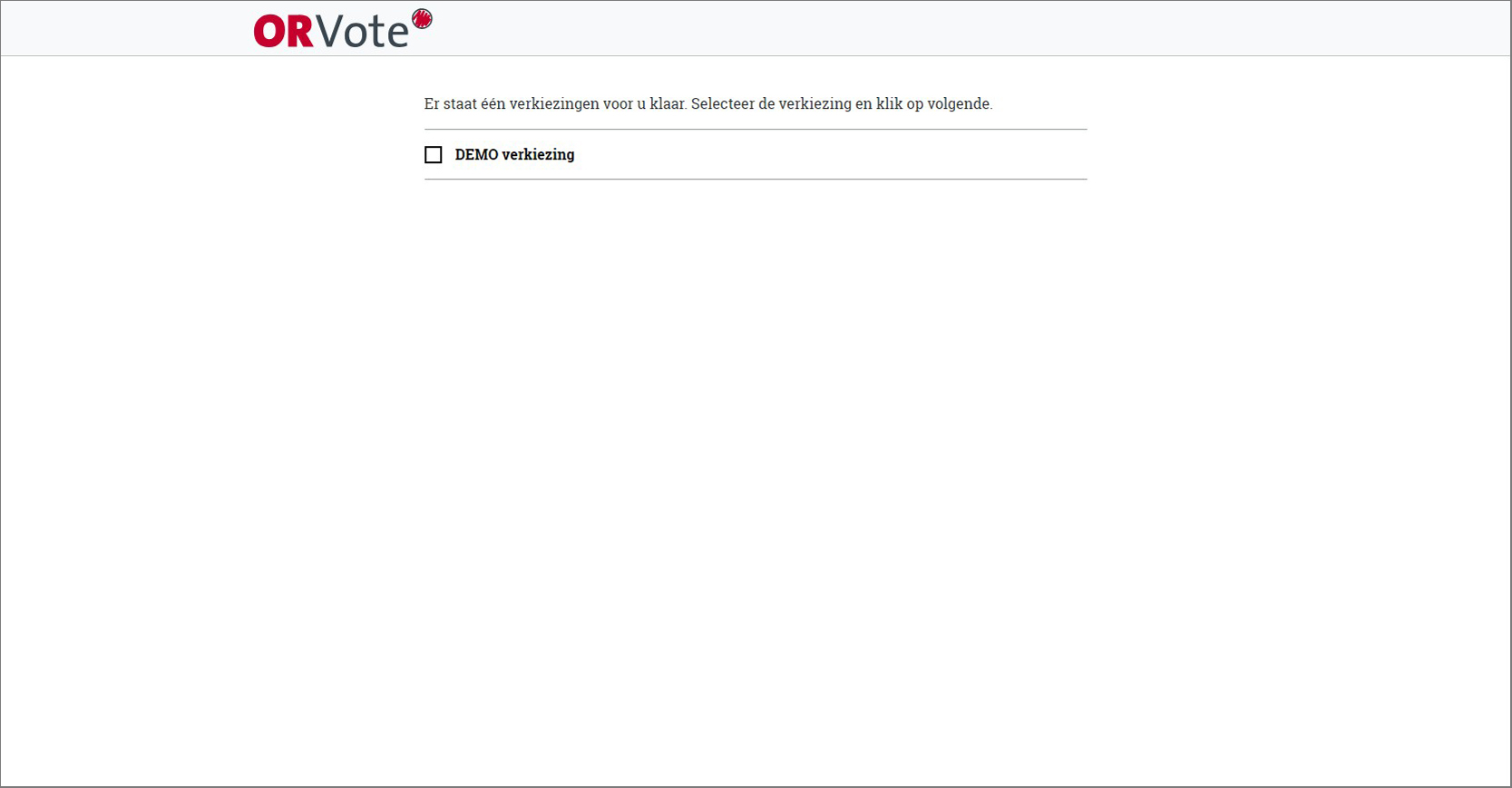 While selecting an election a window will pop up, explaining more about that specific election.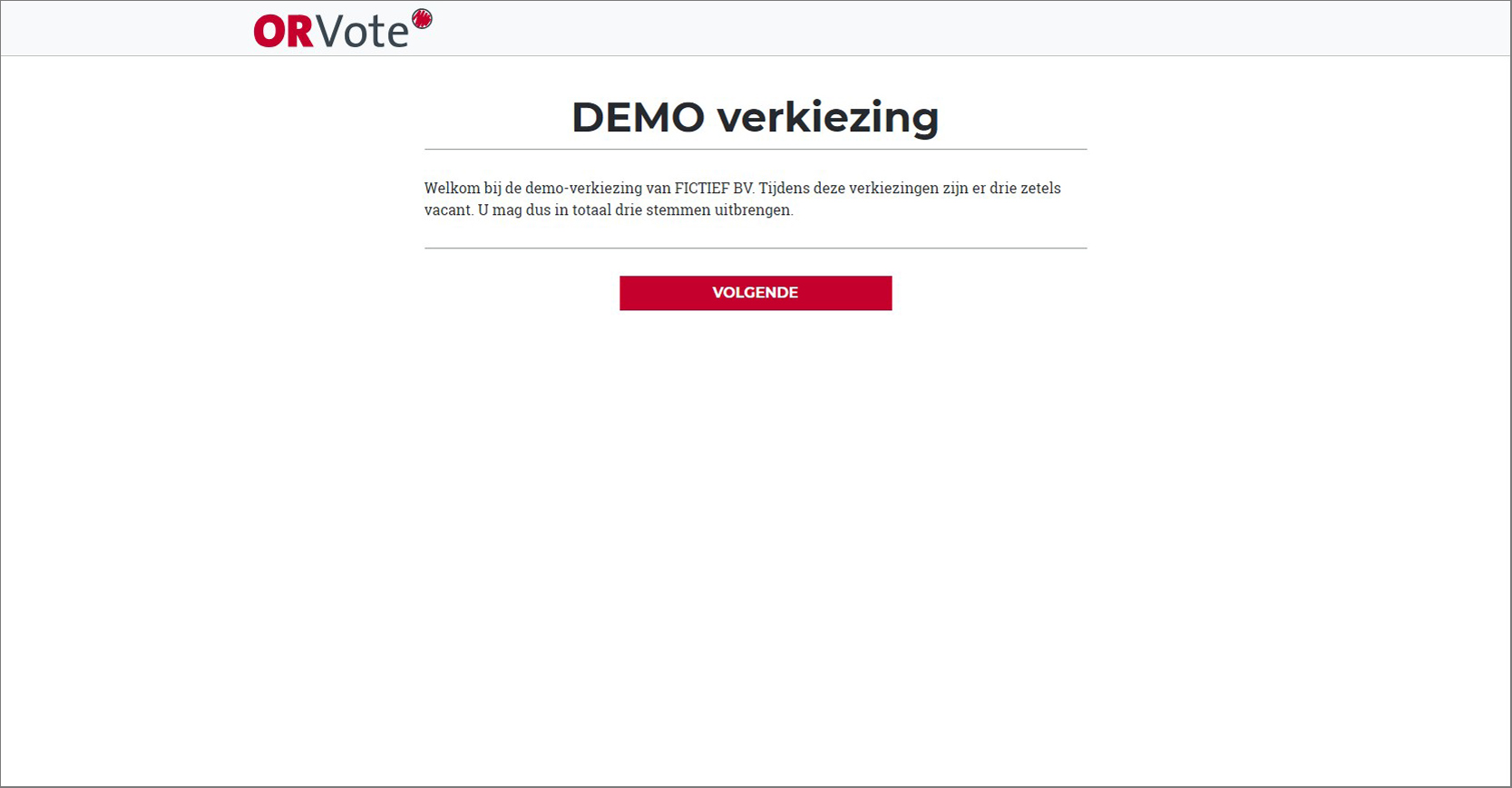 The next screen shows the candidate profiles, consisting of a name, function, department and a profile picture.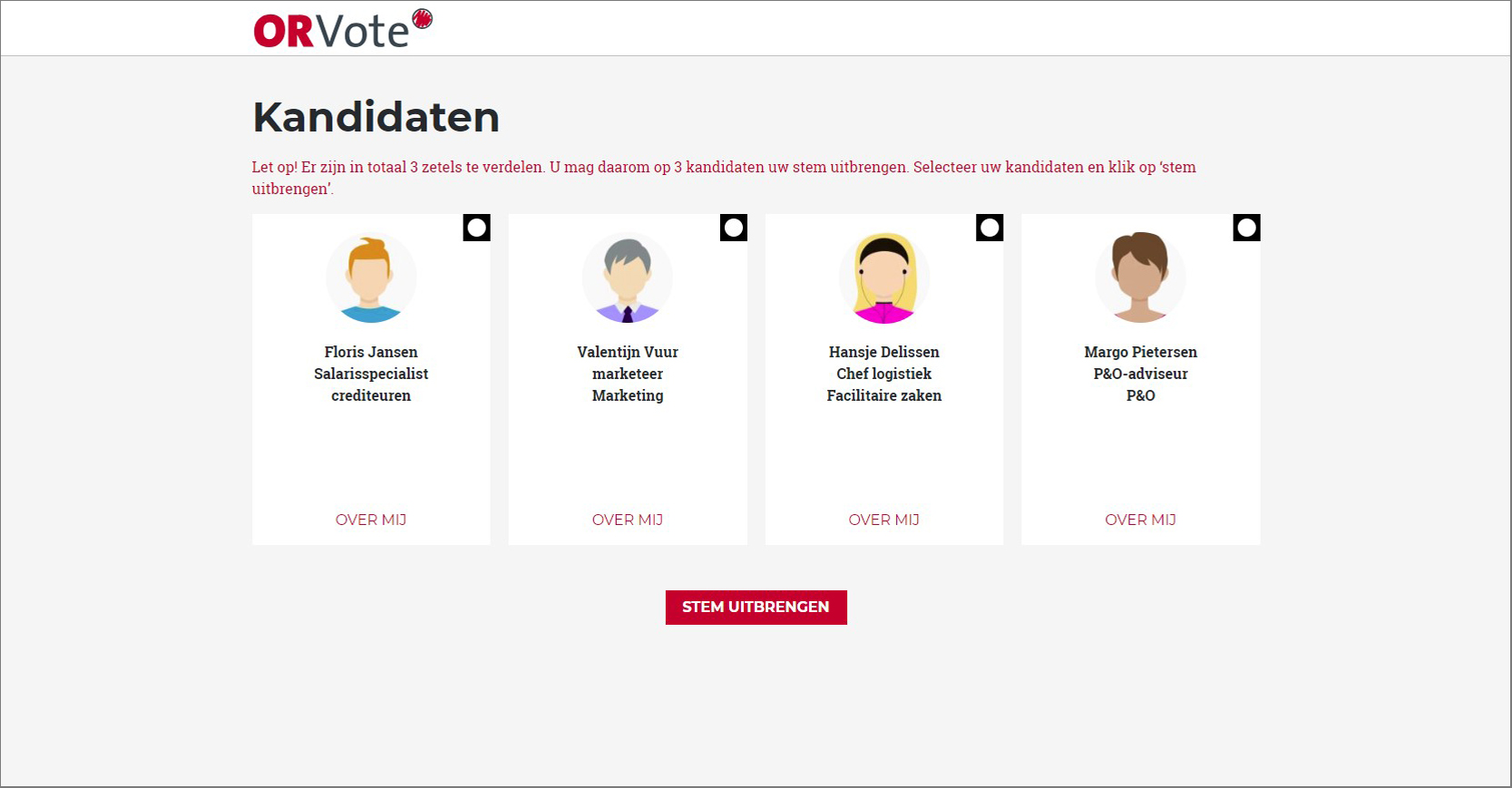 You can find more information about a candidate by clicking on 'More about'.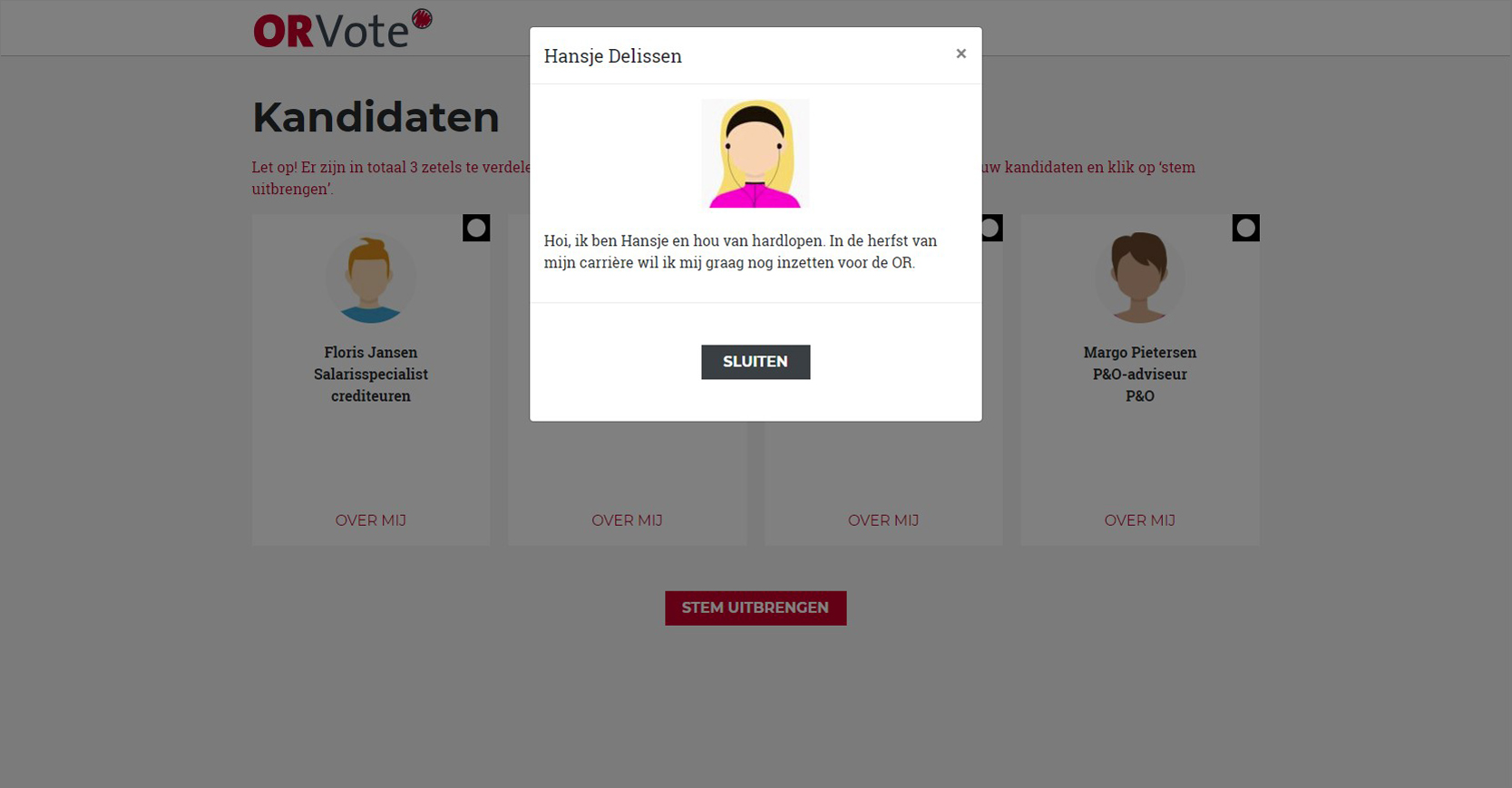 Candidates can now be selected, after which the voter must confirm his choices to cast the votes. When a voter doesn't use all his votes, the remaining votes will be cast as 'blanco'. It is also possible to 'force' a voter to cast all his votes on candidates.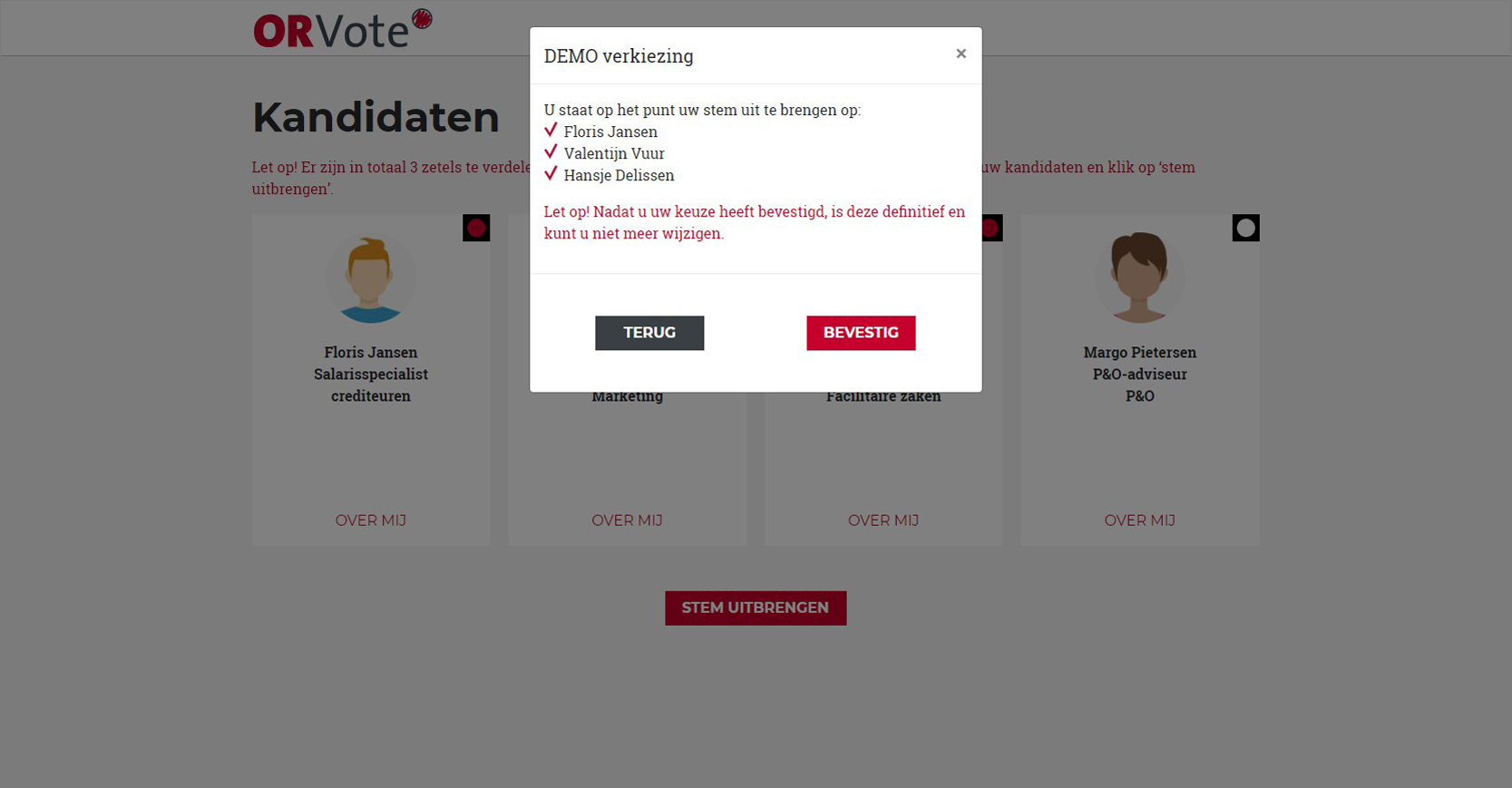 Are there more elections available? Then voters can return to the starting page.